How do you know you are making a difference? Proving social impact is not just critical to funders and investors, it is a guiding light for most socially driven professionals.  But too often people are put off by complex tools or dry approaches.
This course, whether you attend the open training or arrange for in-house training, is focused on finding the right type and level of evaluation for your project.  Packed with methods and principles it provides a practical introduction to social impact measurement.
Over two days we cover each step in the journey towards a full social, economic and environmental evaluation.
So, what differentiates this course and our SROI 2-day training option?  This course provides a general grounding. We take time to cover the fundamentals of impact measurement and qualitative and co-production techniques. If you then decide to conduct a full SROI analysis we'd suggest you join our SROI course. And, if you book within six months of attending our Measuring Social Impact open training, we'd give you a discount.
The course will enable you to be confident that you can measure what really matters to your own stakeholders. You will also have the chance to embed learning through action planning and coaching others.
---
Comments from participants in 2019:
"Delivered in a down-to-earth, friendly way."

"Very knowledgeable"

"Pace was very good…very informative."

"Very approachable facilitator who explained everything clearly"

"Relaxed, clear, nice pace."

"Very clear and engaging, a supportive and non-judgmental approach."
---
TOPICS COVERED
During the two day course we cover:
The big picture: what is social impact and why measure it?
Identifying impact: understanding outcomes and conducting robust qualitative research.
Involving stakeholders.
How to measure wellbeing outcomes.
Developing your own Theory of Change.
Accounting for impact – identifying your share of changes created.
Social Return on Investment.
Action planning and peer-coaching.
Best practice case-studies and communicating impact.
---
WHAT YOU WILL LEARN
By the end of the course you will be able to:
Explain the business case and social imperative for measuring impact.
Identify the appropriate depth and frequency of evaluation for your project.
Select the most practical, but rigorous sources of data.
Justify sample sizes and assess the value of closely involving stakeholders.
Create a tailored Theory of Change for a project.
Demonstrate the use of attribution, deadweight and drop-off.
Discuss the use of social valuation and explain different methodologies.
Design an impact map and measurement action plan for your own project.
---
WHO SHOULD ATTEND
This course has wide appeal to anyone looking  to understand or apply social impact measurement. Previous participants have included CEOs of social enterprises and charitable organisations, change managers, CSR executives, programme managers and project officers.
---
WHO WILL BE RUNNING THE COURSE
Elizabeth Cox, Director, NEF Consulting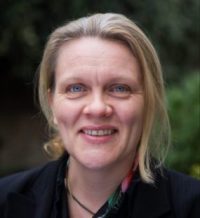 Elizabeth Cox is an experienced economist who has led the New Economics Foundation's UK and international research on localities and local economies over 13 years, and  is now Director of NEF Consulting.
Her work ranges from developing learning-based programmes around sustainability, supporting communities to develop community economic development plans, working with project teams to develop theories of change, to developing impact frameworks for social impact investors and social businesses, and research design.
William Davies, Consultant, NEF Consulting
William's work involves measuring and evaluating social impact and developing innovative ways to better integrate social and environmental aspects into economic modelling. This includes clients and topics as diverse as small-scale fishing fleets, the health sector, national park authorities, environmental NGOs, charities and construction firms.
---
OPEN TRAINING DATES
PRICES
Price per person:  £475 
Multiple booking for 2 people:  £920
Multiple booking 3 people: £1,355
All courses are subject to U.K. VAT.  Fee includes refreshments and lunch on both days, as well as training materials.
---
THIS OPEN TRAINING IS ALSO AVAILABLE AS TAILORED TRAINING FOR YOUR GROUP – REQUEST A QUOTE TODAY.
---
For more information, sign up for mailings here