We, or our associates, deliver regular open training through the School for Social Entrepreneurs, on creating a Theory of Change as well as training for groups on a date we can arrange to suit you.
We also facilitate workshops to help you develop a Theory of Change – whether it is for a programme or your new strategy – and offer consultancy support to help implement change. Please contact us if you'd like to discuss options.
---
ABOUT THEORY OF CHANGE
A Theory of Change (ToC) is a powerful tool that helps in planning plan how to create change, assess their effectiveness, and communicate to stakeholders. It is normally depicted as a map, or a journey, linking the activities of a programme, intervention or organisation to the short-term, medium-term and long-term outcomes experienced by stakeholders.  It is a living diagram and narrative that should be updated as the work of the organisation changes.
Using qualitative approaches to gain an intimate understanding of how an intervention impacts lives leads to better quantitative analysis and modelling . Before you collect data on outcomes, you need to make sure you are measuring the appropriate outcomes.
For more about the Theory of Change process click here
SEE BELOW FOR MORE ABOUT OUR TRAINING:
CREATING A THEORY OF CHANGE
STRATEGIC THEORY OF CHANGE
---
For open training dates see the calendar.  
---
CREATING A THEORY OF CHANGE
Online training – open or for in-house groups
We would recommend this one-day workshop to anyone starting a new social impact project or looking to bring the strategic lens of theory of change to their planning or evaluation.
During the day we explore what a theory of change is, how to construct one and best practice in conducting robust qualitative research.
The open training is for individuals, or small groups of up to three people from a single organisation. There will be no more than 7 people in each workshop, enabling you to share ideas with other participants and ask questions about your organisation's theory of change.
The group training is for in-house teams and we usually limit the workshop group to a maximum of 7 participants but can be up to 12.
---
TOPICS COVERED INCLUDE
The big picture: theory of change and its role in strategic planning and evaluation.
Talking in outcomes: theory of change and other impact formats
Collecting theory of change data: engaging with stakeholders
Using the theory of change framework
Next steps: planning, verifying and communicating findings.
---
WHAT YOU WILL LEARN
By the end of the workshop you will:
Be able to describe a theory of change and when it is appropriate to use it.
Understand what an outcome is and describe the similarities and differences between a theory of change and a logic model or impact map.
Feel able to design a process and discussion guide for engaging with stakeholders.
Feel confident using the component parts of a theory of change and to communicate their strategic value.
Find a personal approach to visualising and describing a theory of change.
Plan for how you will test and communicate your theory of change.
What some of the participants have highlighted as 'one big thing they'll take back' from the workshop, in their own words:
"Use of ToC for strategic decision making."
"Confidence in developing theory of change with my own team."
"How to map out the change we intend to make, create visual representation."
"The framework! It is holistic and different/more complete than others I have come across."
"That it's a messy, iterative process and not to panic."
"Ensuring engagement of key stakeholders and the importance of co-production and validation."
"Every TOC process and exercise has to be tailored to unique circumstances."
"I better understand how to map outcomes and the importance of including awareness of potential negative outcomes."
---
STRATEGIC THEORY OF CHANGE
Half-day online training for groups
Ideal for a senior team to learn how to create a Theory of Change at the start of developing a new strategic plan. We may be able to work on an actual example from your organisation in the practical session.
We limit the number of participants to 6 so we can keep the workshop focused. This training workshop is only available for groups. Please contact us to discuss your needs.
---
WHAT PARTICIPANTS SAY…
Comments from participants in group training workshops:
"Great session – I thought it was in depth but pithy while also allowing for discussion. Really helpful and insightful" Charlotte Murrie, Sheffield City Council.

"Really clear communication. A great combination of slow pace, emphasis and authority, as well as enthusiasm in the topic and interest in our context." Sam Reynolds, Surrey County Council.

"Really clear and inclusive delivery which gave the group a good understanding of the principles of the methodology, as well as the actual workings of it through the breakout sessions." – Aneel Singh Bhopal, Scottish Refugee Council.

"Really useful for grasping the key links between strategic planning implementation and impact evaluation." – Donovan Synmoie, University of Greenwich.

"It took us on a clear journey and you created an environment where we felt safe asking what might be perceived as daft questions." – Mandy Rudd, Greenspace Information for Greater London CIC.
Comments from participants in open training workshops:
"Very knowledgeable and engaging. She led the group very effectively through the various exercises." – Panagiotis Vergetis, United Nations.

"A really great session – thank you. Clearly an expert in the field." – Liz Jamil, Hull City Council.

"Marvellous – lots of specific and generic advice and insights. I was super happy with the workshop …and it was money very well spent." – Shirley Barbara Evans, Association for Dementia Studies.
WHO WILL BE RUNNING THE WORKSHOP
All our consultants are experienced in using Theory of Change and in delivering training, but these workshops are usually led by one of the following, sometimes with support from another member of the team:
William Davies, Senior Consultant
William is a lead trainer for Measuring Social Impact and Creating a Theory of Change. His consultancy work involves measuring and evaluating social impact and developing innovative ways to better integrate social and environmental aspects into economic modelling.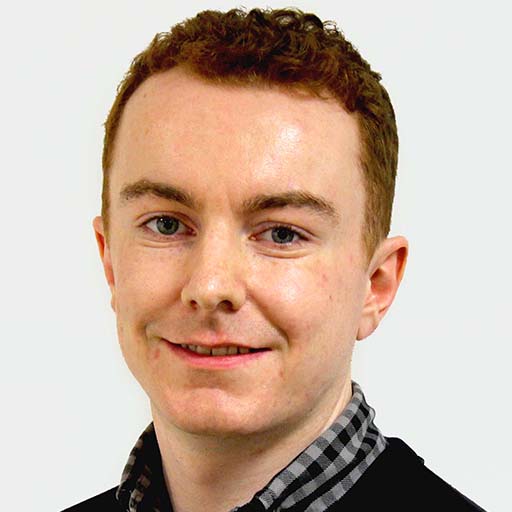 Emmet delivers training on Measuring Social Impact and Theory of Change.
Beti Baraki, Consultant, NEF Consulting
Beti is experienced in facilitating Theory of Change workshops and has also delivered the training.
---
See the training calendar for dates for open training for Creating a Theory of Change. Or book via the School for Social Entrepreneurs here.
---
Contact us today for details on group training and to discuss your needs.
---
For more information sign up to updates here
---