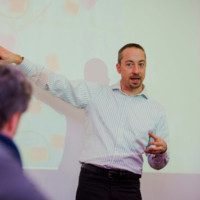 ASSOCIATE
Tim is an experienced trainer and practitioner in social value and one of the founders of Social Value International. He started his career in economic development and regeneration. From supporting social enterprises in Yorkshire he moved into the developing field of social value and a lead role developing Social Value International and training and consultancy with Social Value UK from their inception, to date.
With a background in European funding, he understands how social value can be used with funders, investors, or to contribute to public programmes. However, he is passionate that social value is also used to help organisations to understand and maximise the value they create for customers, clients and service users. His work reflects effective combinations of these, sometimes conflicting, objectives.
Tim has delivered SROI practitioner training and produced social value frameworks for clients both in the UK and internationally. He leads delivery of NEF's training on measuring social impact and Theory of Change.
---
Training delivery: