A Theory of Change (ToC) is a powerful tool that helps organisations and initiatives plan how they will create change, assess their effectiveness and communicate to stakeholders.
A ToC is normally depicted as a map, or a journey, linking the activities of a programme, intervention or organisation to the short-term, medium-term and long-term outcomes experienced by stakeholders. It is a living diagram and narrative that should be updated as the work of the organisation changes.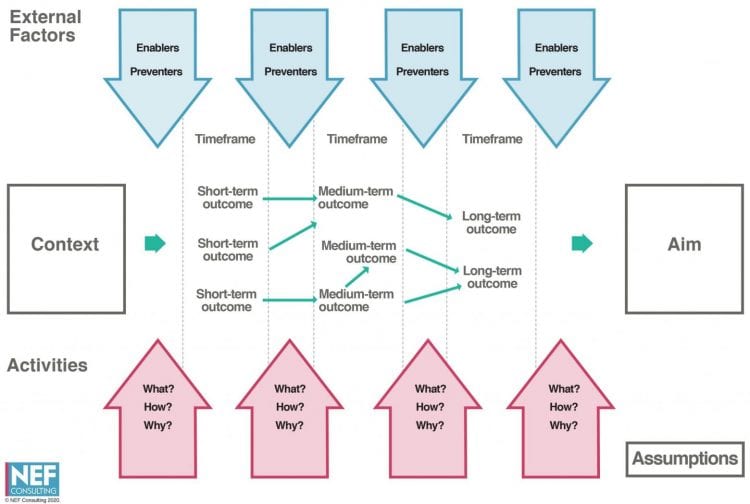 Theory of Change in SROI analysis
Using qualitative approaches to gain an intimate understanding of how an intervention impacts on the lives of those affected leads to better quantitative analysis and modelling at later stages of an SROI analysis. Before you can start to value, you need data on outcomes; and before you collect data on outcomes, you need to make sure you are measuring the appropriate outcomes. A strong Theory of Change helps make SROI modelling easier, communicating potential impact considerations such as deadweight and attribution.
Even if you are not conducting an SROI analysis, a Theory of Change will help to ensure you are measuring the right outcomes. Whether this is for a programme or your organisation.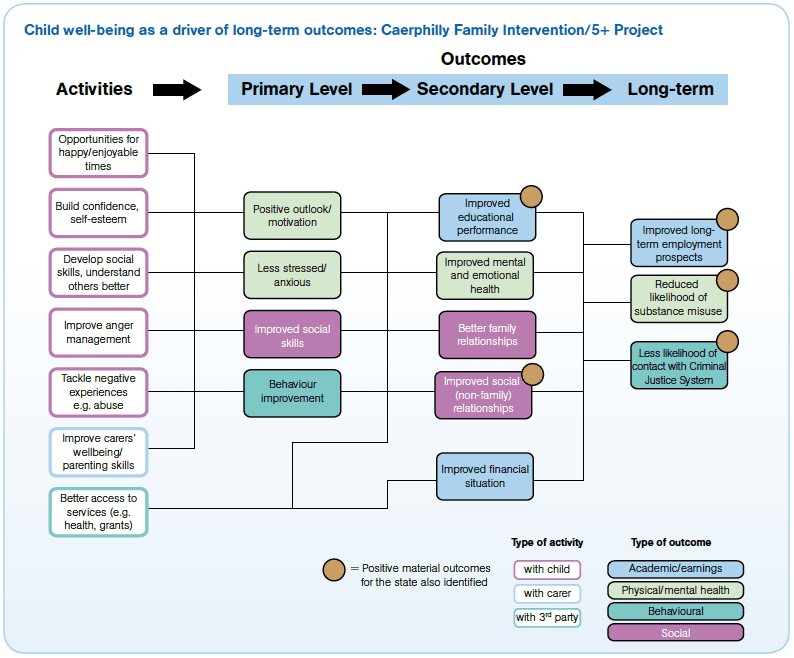 Learn how to create your own Theory of Change through our training programme. See our training pages here.
Let us support you in the development of your Theory of Change.
Find how we can facilitate workshops and act as a critical friend to local authorities and public sector organisations as you develop a Theory of Change for your strategy. Contact us for more information.