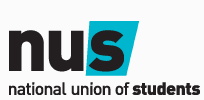 This report for the National Union of Students (NUS), provides compelling new evidence that students are significantly contributing to the UK economy at national, regional and local levels while Higher Education Institutions (HEIs) generate substantial wealth for the economy.
Our research shows that investment in higher education yields substantial public gains and returns to the UK population as a whole:
Student spending supports over £80bn of UK economic output, roughly one third of the total contribution of the aviation sector to UK GDP, and generates over £25bn of Gross Value Added (GVA).
Student expenditure supports over 830,000 UK jobs, including more than 109,000 in Scotland and 35,000 in Wales. In the UK, the number of employed people directly and indirectly supported by student spending is more than the total population of Liverpool.
Student expenditure supports 1.3% of Scottish GDP. This is comparable to one tenth of the yearly contribution of tourism to the Scottish economy. In Scotland, almost 4 out of 100 people are in employment as a consequence of student spending in the regional economy.
2.6% of Welsh GVA is supported by student spending. This is 1.5 times more than the contribution of agriculture to the Welsh economy. In Wales, the 35,000 employees directly and indirectly supported by student expenditure are equivalent to 10% of the population of its largest city, Cardiff.
These findings raise important questions:
Given the importance of student spending for the UK and, most critically, for regional economies, what would a reduction of student enrolment imply for economic performance, particularly in the most deprived regions of the UK?
If higher education students contribute to the broader economy both in the short and the long term, then can we really afford not to invest public funds in higher education?
This research makes an attempt to address these questions by reviewing the most critical quantitative evidence on the impacts of university students and HEIs on the UK economy, and on regional and local economies, and by providing new quantitative data to estimate the impacts on student spending on the national and regional economies.
---
"We know a great deal about the wider benefits that investment in education brings – to both society and individuals. However, this report demonstrates the day-to-day benefits that students bring to local, regional and national economies. With student spending supporting over £80bn of UK economic output, the case for investment in higher education remains extremely strong."
Toni Pearce, NUS President
---